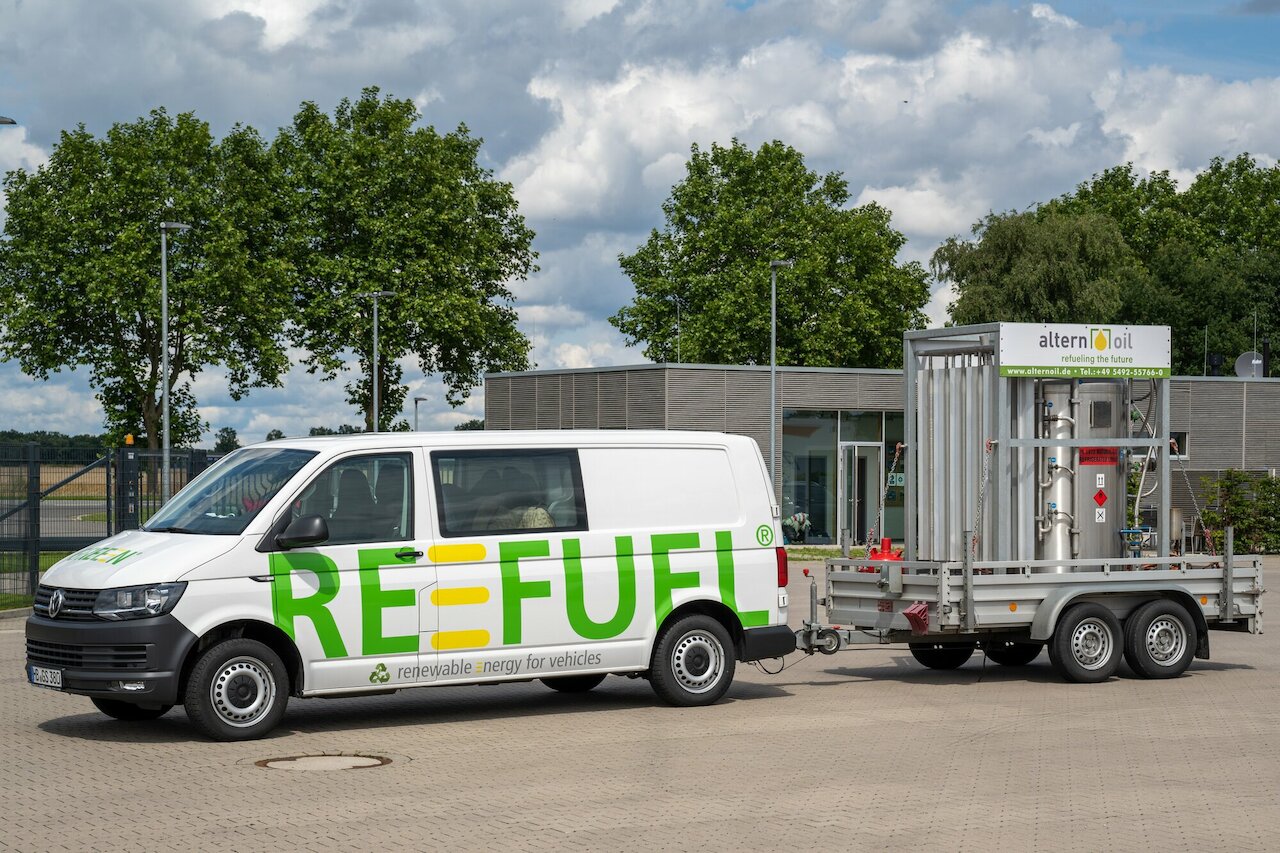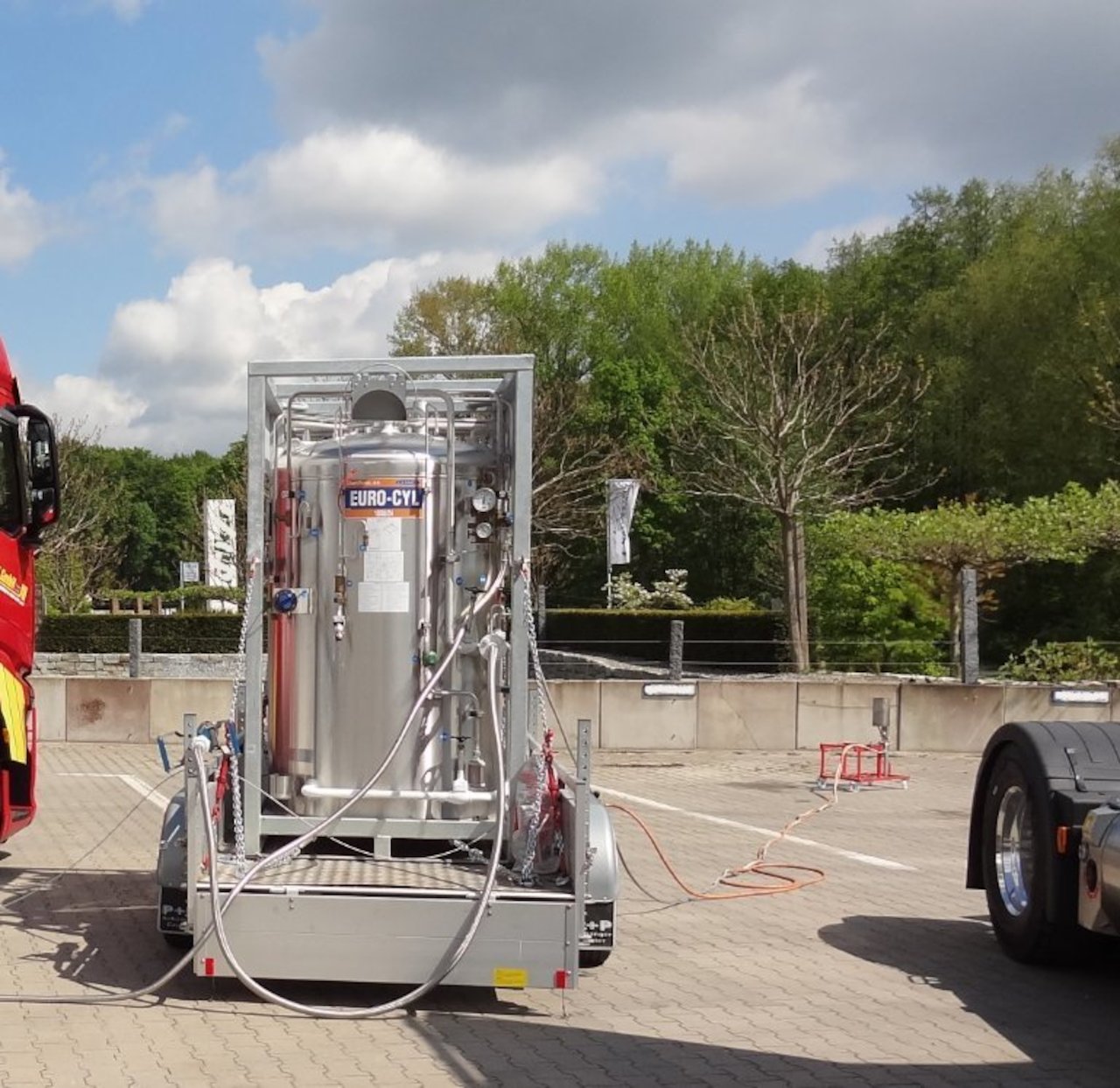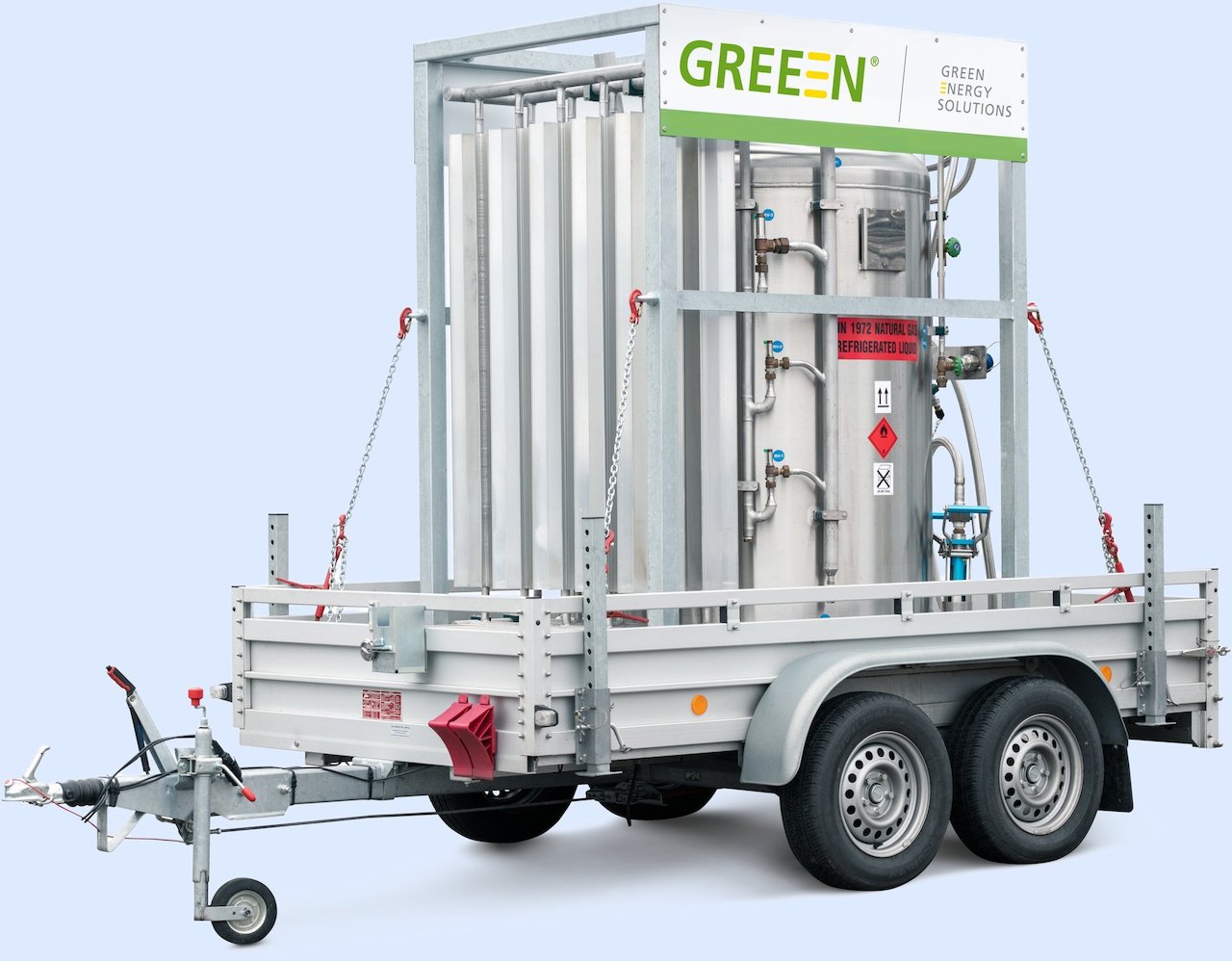 Product
GREEEN Energy Mobile XXS filling station
Subtitle
Flexible, even on the road
Description
With the mobile XXS filling station we ensure the continuous mobility of our customers within the framework of our NOC (Network Operation Center). On the road, when commissioning newly acquired vehicles and during maintenance of the GREEEN Energy stations.
The filling station is ideally suited for first refuelling, emergency refuelling or for unloading the tank during upcoming workshop visits.
Due to the sophisticated system, the Microfueler can be used flexibly and allows us to supply you with the same quality as at our filling stations even when you are on the road.
Advantages
Flexible & mobile
Compact
Same quality
Controllable temperature / pressure
Specifications / Features
It is ideal for the following situations:
During maintenance of the GREEEN Energy stations
For the first refuelling of LNG trucks
Emergency Refuelling
For unloading the tank before repairs