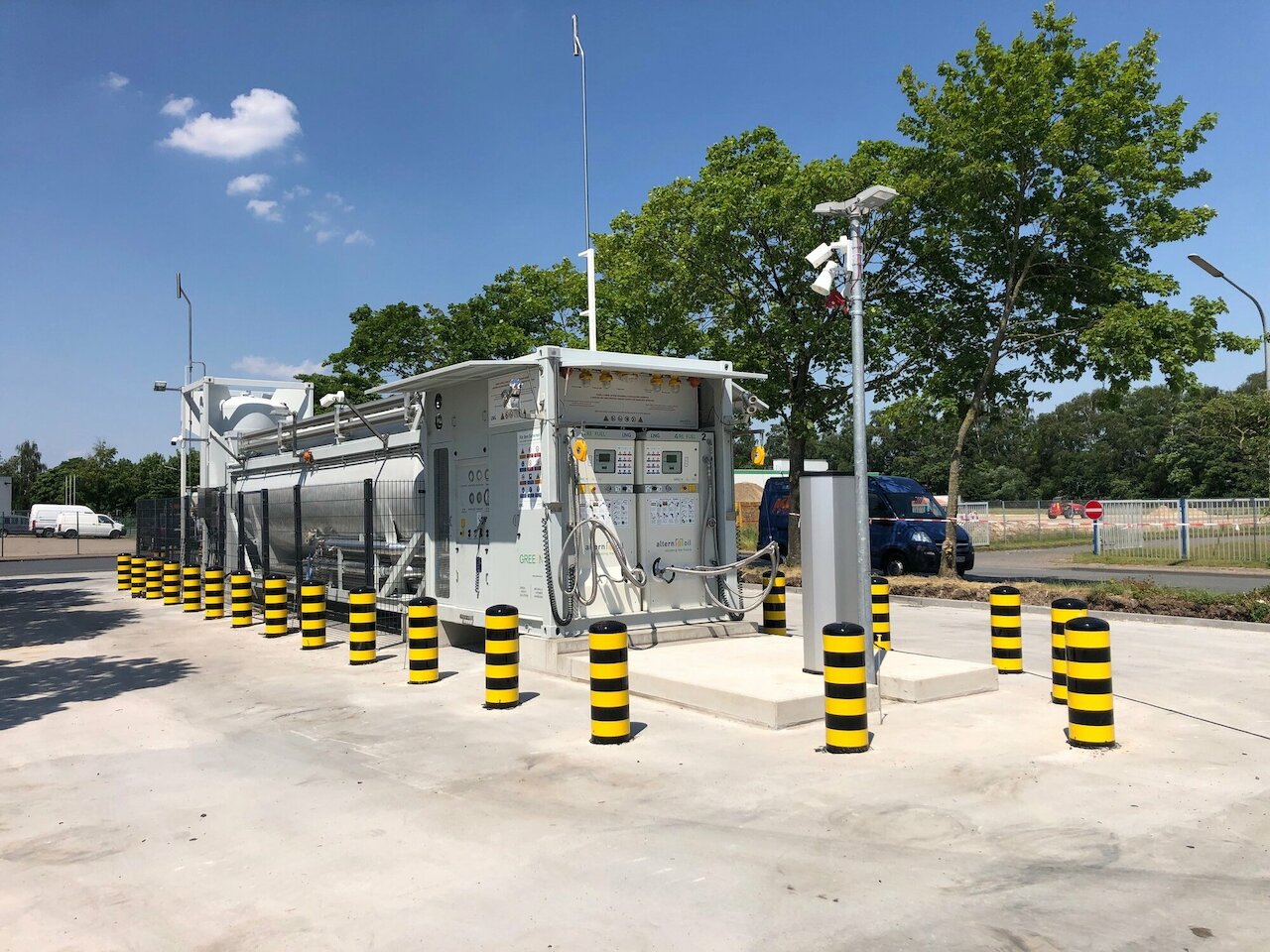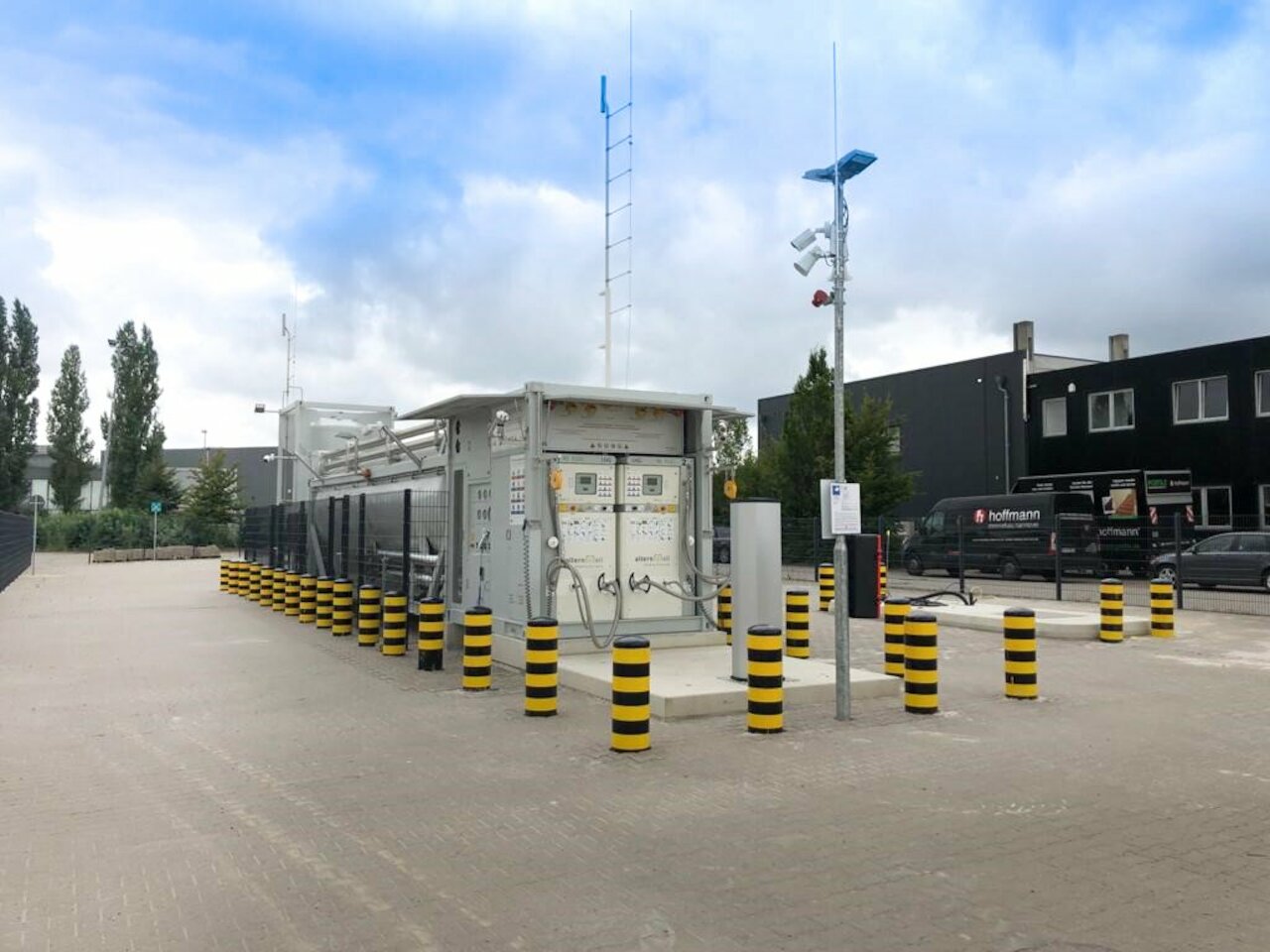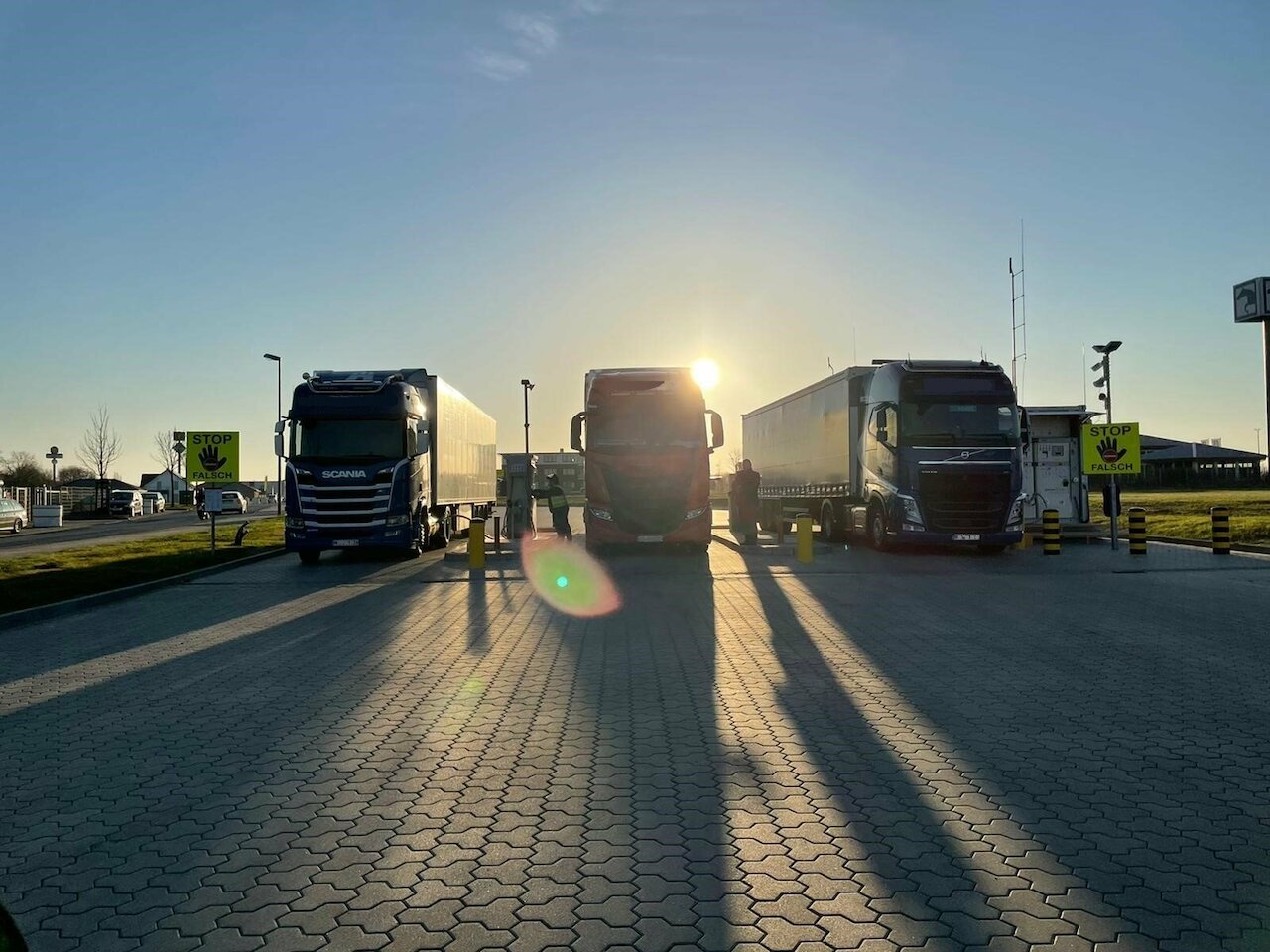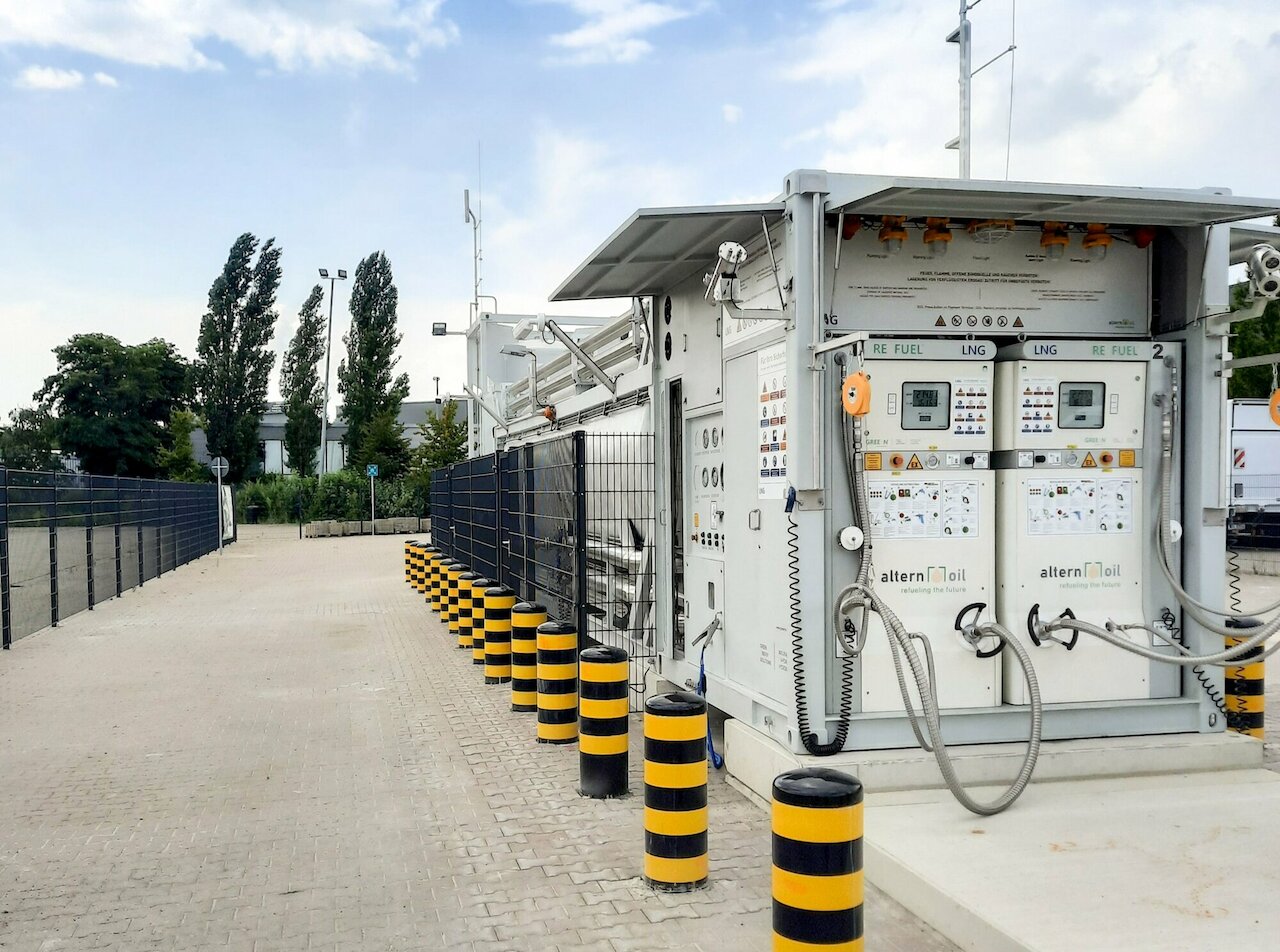 Product
GREEEN Energy XS filling station
Subtitle
The fast and compact solution for your location
Description
Our XS filling station for liquefied natural gases (LNG, Bio-LNG) is ideally suited for the expansion of existing filling stations or for supplying your own fleet of trucks on the company premises due to its compact and modular design.
The modular design allows flexible use, which makes the station also suitable for locations with limited space. The standardized design allows fast installation and commissioning of the station.
An upgrade to format M with a storage capacity of up to 70m³ and 3 dispensers is possible without any conversion measures.
Advantages
Suitable for small locations
Fast installation
Modular construction
For filling stations / company premises
Simultaneous delivery of LNG during filling of the station tank
Expandable to 70 m3 and 3 dispensers
Highest quality technical components
Specifications / Features
30m³ super vacuum-insulated tank – Optimal protection against heat input
Vacuum-insulated pipelines – Optimal protection against heat input
Cryogenic pump - High-performance pump for cryogenic liquids
Herose valves - Safety and control valves
Nitrogen cooling - BOG management
Siemens PLC control - For intelligent and precise control of the station
Green Scada System – for 24/7 monitoring of the plant
2 dispensers - to ensure the availability of the station if a component develops a fault
2 Emerson LNG flowmeters per dispenser – For measuring the flow rate
ITC, individual delivery temperature (inline saturation) – for Iveco & Scania -129°C | Volvo -158°C -Hectronic card reader
Monitor – with self-explanatory training video for truck drivers (regardless of the language)